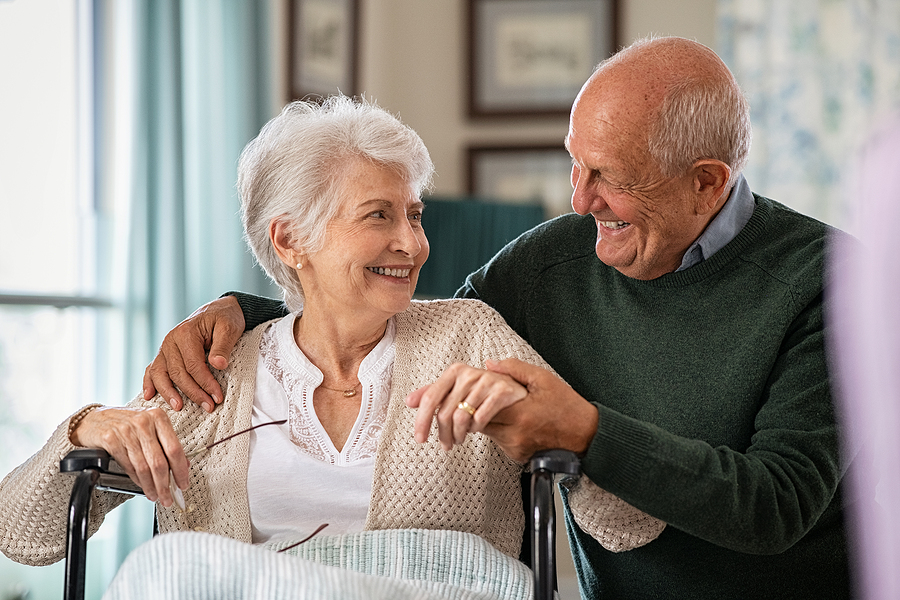 You may have heard of terms like Medicare and Medicaid, but don't know too much about them. Common questions consist of: Who qualifies? How does it differ by state? Is it federally or state-funded? Can you qualify for both?
Today we are talking about Medicare vs Medicaid and the similarities and differences between them, as well as answer some common questions about them. We will also talk about options for people who qualify for both Medicare and Medicaid, as well as options for people who qualify for Medicare but not Medicaid.
A lot of people I talk to know that Medicare is the federal health insurance program for People who are 65 or older and certain younger people with disabilities. Eligibility is regardless of income and typically most people pay a premium out of their social security check and in addition to that may pay deductibles and coinsurance. It consists of 4 parts A, B, C, and D which cover various aspects of a beneficiary's medical care. Medicare generally covers 80% of the hospital, doctor, and prescription drug expenses. To help cover the costs that Medicare does not cover, a person has two options: a Medicare Advantage plan or a Medicare Supplement plan. These plans can cover some or all of that 20%.
Many have heard the term Medicaid but beyond that, it is not as widely known as the federal Medicare program. Medicaid is not a federal program it is administered by each individual state and unlike Medicare where most people 65 and older are automatically eligible, Medicaid is based on income and other state-specific requirements to meet eligibility requirements. Generally speaking, in 2022, the individual income limit for Medicaid and Home and Community Based Services (HCBS) via a Medicaid Waiver is $2,523 / month, and the asset limit is $2,000. There is some variation in income and asset limits by state. If you do meet the requirements of your state for eligibility the program is free and you may qualify to have your deductibles, coinsurances, and other out-of-pocket expenses paid for by the Medicaid program.
If you are wondering whether or not you qualify or want to get more information on either of these programs there is lots of helpful information available. For the federal Medicare program, visit medicare.gov for the latest information. To apply for Medicare visit the website for Social Security at ssa.gov.
Just like Medicare, the Medicaid program has its own dedicated website, which is medicaid.gov, here you will find a listing of each state's Medicaid office contact information. You can also learn more about the program, view income limitations, and other eligibility requirements as well as start the enrollment process with your state.
Other resources for both the Medicare and Medicaid programs include your local aging and disability or department of health and human services offices. Many states also have a program called SHIP, which stands for State Health Insurance Program, and there you can get help with Medicare eligibility, enrollment, costs, plan options, programs that can lower costs, and more.
We're going to dive in and talk about some of the folks that we have recently helped in one or both of these situations.
Cheryl recently came in because she is turning 65 in August and is retiring so she will be losing her health insurance through her employer. She has a healthy income now and will into her retirement and will only qualify for the federal Medicare program and not Medicaid. Cheryl wanted to know more about Medicare and what it covers and if she really needed to purchase all this additional insurance that she keeps getting mail, email, and all these phone calls about. Cheryl is not alone. Her situation is common and her questions are ones we hear every day. To get a handle on all this It's important to first understand what Medicare is, what it covers, and then what options are available to ensure you have the insurance coverage you need.
Medicare Part A which is your hospital Insurance covers inpatient hospital stays, care in a skilled nursing facility, hospice care, and some home health care. Medicare Part B which is your doctor or medical insurance covers certain doctor's services, outpatient care, medical supplies, and preventive services, and Medicare Part D helps cover the cost of prescription drugs including many recommended shots or vaccines. Parts A and B only cover about 80% of your expenses and Part D minus deductibles and co-pays help to significantly reduce the retail costs of medications and vaccines. To help eliminate or limit these out-of-pocket costs a Medicare-eligible beneficiary has those two options that I mentioned earlier. They can choose to enroll in a private Medicare Advantage Prescription Drug Plan and receive all their Part A, B, and D benefits under that plan instead of original medicare, or they can enroll in a Medicare Supplement plan which works in conjunction with Original Medicare Parts A and B. Medicare will pay its share of the Medicare-approved amount for covered health costs. Then, your Medicare Supplement Insurance plan will pay its share of the costs it covers.
If you choose to enroll in a supplement plan you will also need to enroll in a separate stand-alone Part D plan as the chart shows us here.
A less common situation is when someone like Dan comes to see us and he qualifies for both Medicare and the Medicaid program. If you qualify for Medicare and Medicaid, this is known as dual-eligibility. Once you become dual-eligible, most if not all of your out-of-pocket healthcare costs will be covered. Dual eligible beneficiaries are able to get their Medicare coverage through Original Medicare or via a Medicare Advantage Prescription Drug Plan, which is administered by a private plan, but they are unable to purchase a Medicare Supplement insurance policy. If a person chooses to enroll in a Medicare Advantage Prescription Drug plan as a dual eligible beneficiary, the plan will coordinate with the Medicaid plan. This will result in a number of extra benefits for the beneficiary for things that aren't covered or are only partially covered by Medicare. This includes dental benefits, dentures, glasses, vouchers, hearing aids, home health services, nursing home care, transportation to and from doctors, and Meals on Wheels. So in Dan's case, we set him up with a 5-star Medicare Advantage Prescription Drug plan specially designed for those who are dual-eligible. Based on his Medicaid eligibility he pays nothing out of pocket for this plan or his other out-of-pocket healthcare expenses and he is eligible for all those benefits I just mentioned. A lot of folks we talk to here think they don't need anything else because they have Medicaid and while they don't, there is definitely a plus to choosing to enroll in Medicare Advantage Prescription Drug Plan and use it along with your Medicaid coverage as Dan is now doing!
For those who qualify, navigating Medicare can be extremely tricky to do on your own. Whether you're Cheryl or Dan you don't have to do it alone, here at Strive Medicare we can help you with your Medicare needs. Avoid Making Medicare mistakes, reach out to us today!