Turning 65?
These are the Top 10 things to do before your 65th birthday!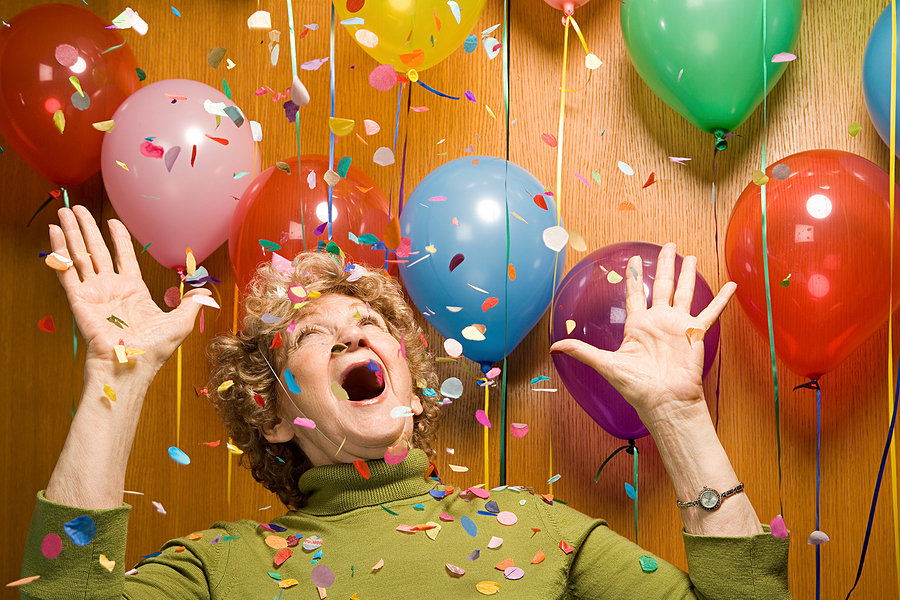 BECOME FAMILIAR WITH MEDICARE
Starting just three months before your 65th birthday, you can enroll in Medicare. It is important to understand and know the Medicare coverage choices and to pick your preferred coverage carefully. You can also sign up for your birthday month and the three months following your birthday. If you are already collecting Social Security benefits, you will be automatically enrolled in Medicare Plan A and Part B.
KNOWING MEDICARE IS NOT FREE
Many people are surprised to find out that Medicare is not free. Most people who qualify for Medicare do not pay a premium for Medicare Plan Part A, but they do have to pay premiums for Part B, Part C, and Part D.
BE FAMILIAR WITH MEDICARE'S ENROLLMENT PERIODS
Initial Enrollment Period. In this period you have a seven-month period from three months before you turn 65 and three months after. During this time you can enroll in Medicare Part A and Part B, Medicare prescription drug plan (Part D), Medicare Advantage plan (Part C). It's important to sign up for these plans when you first become eligible because of the penalties such as higher premiums.
Medicare Supplement Open Enrollment Period. This period helps with any additional costs with your Original Medicare plan. This period starts the first day of the month when you turn 65, but you have to be actively enrolled in Medicare Part B.
General Enrollment Period. In this period you have the opportunity to sign up for Medicare Part A and B between January 1 and March 31 annually. The only conditions for the General Enrollment Period are is if you didn't sign up when you first became eligible for Medicare and if you weren't eligible for a Special Enrollment Period.
Annual Enrollment Period. During this period from October 15 to December 7 beneficiaries have the opportunity to make any changes to their current coverage and enroll in a Medicare plan. Beneficiaries and new members can join or drop a Medicare prescription drug plan, switch from a Medicare Advantage plan with drug coverage to one without, update coverage by switching to a new plan, or if you are in Original Medicare you can switch to a Medicare Advantage plan, and vice versa. Any new changes will not be implemented until the first of the new year.
Medicare Advantage Open Enrollment Period. This period is from January 1 to March 31 annually. During this period beneficiaries enrolled in a Medicare Advantage plan to make a one-time change to another Medicare Advantage Plan or to Original Medicare. Any changes will start the first day of the month you make the change.
Special Enrollment Period. In this two-month period of time, Medicare grants you the ability under certain circumstances like moving or entry into a nursing home. When switching to a new Medicare Advantage Plan or Part D Plan you can also return to Original Medicare and sometimes enroll in a Medigap plan with no medical questions asked.
Missing enrollment periods can result in penalties, so it is crucial to know the different periods on times that work best for you.
KEEP TRACK OF YOUR MEDICINES
It is important to take inventory of your current prescriptions, even if you only have one or two. In addition to keeping track of your prescriptions, talking to your doctor about future prescriptions you may have to take after 65 is beneficial for the coverage you might want to have. Keeping track of your prescriptions will help determine the right amount of prescription drug coverage for your needs.
DENTAL, VISION, AND HEARING
Dental, Vision, and Hearing insurance supplements your Original Medicare coverage. Without a Dental, Vision, and Hearing plan, you will be responsible for the expenses such as routine exams, dental fillings, eyeglasses, and hearing aids. To fill this gap in Medicare coverage private insurance carriers offer add-on coverage that complements your Medicare plan.
LONG-TERM INSURANCE POLICY
Enrolling in a private long-term-care insurance policy will help you pay for any living care needs that you require now and in the future. Having long-term care insurance is a good way to prepare for the future.
IF YOU ARE STILL WORKING AND HOW IT AFFECTS YOUR DECISION FOR PART A OR B
If you are still working and have an employer, it is possible that you do not need to enroll in Medicare Part A or Part B right away, or you may only need to enroll in Part A and defer Part B. The size of the employer will determine what coverage will be your primary and determine who pays for what. We recommend talking with your employer's HR department for more information on how to proceed.
CHOOSE YOUR MEDICARE PLAN WISELY
When choosing a Medicare plan it is important to compare all available options to determine the best coverage for you. While comparing and contrasting plans, signing up during the Medicare Supplement Open Enrollment Period is wise because of the six-month period that starts the first month you turn 65.
UNDERSTANDING MEDICARE PART C, ALSO KNOWN AS MEDICARE ADVANTAGE
Medicare Advantage is Medicare plans that are offered through private insurance companies and replace your original Medicare benefits. These companies can charge larger out-of-pocket costs to policyholders and are able to establish their own rules for service such as the need for referrals or provider networks for both non-urgent care and emergency services since they replace your Orignal Medicare Benefits.
CONSIDERING A MEDIGAP OR MEDICARE SUPPLEMENT INSURANCE POLICY
Medigap is health insurance designed to pay for costs that are not covered by Original Medicare. The plans available are lettered A through N and are standardized by the federal government. Each lettered plan has an accompanying set of benefits that do not differ from company to company. Plan F with Accendo is the same as Plan F with Mutual of Omaha. Medicare Supplement insurance, unlike other plans, allows you to visit any doctor or hospital in all 50 states. They are guaranteed renewable and the benefits do not change from year to year. Medicare Supplements are a great way to control out-of-pocket expenses and maintain flexibility in regards to where, how, and when you get your Medicare card.
Tagged: Medicare Supplement, Medicare Enrollment, Dental Hearing and vision, long-term insurance, Medicare Advantage