What Prescription Drugs does Medicare Part D Cover?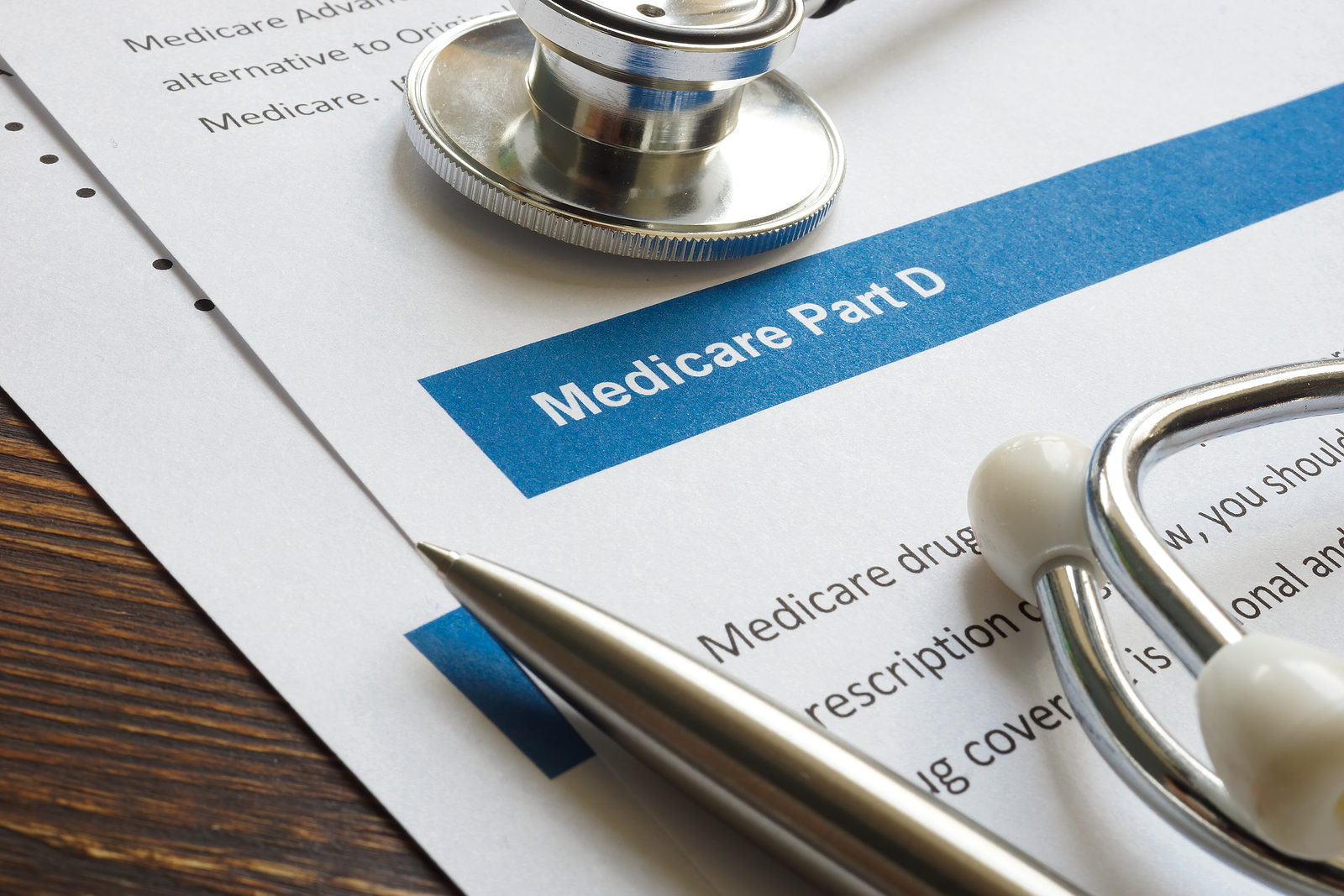 Medicare Prescription Drug Plans are available from private insurance organizations associated with Medicare to coordinate and deliver prescription benefits to recipients. There are two ways for Medicare beneficiaries to obtain prescription drug coverage (Part D): via a standalone Medicare Prescription Drug Plan for those that have Original Medicare or through a Medicare Advantage Plan that includes Part D coverage.
Medicare Part D usually covers all drugs in six therapeutic categories (otherwise known as Part D formulary):
Antidepressants
Anticonvulsants
Antiretrovirals
Immunosuppressants
Anticancer
Antipsychotics
Drugs that are generally not covered by Medicare Part D plans include:
Weight loss or weight gain drugs
Fertility drugs
Drugs for sexual or erectile dysfunction
Over-the-counter drugs
Medicare Part D does not cover any drugs that are covered under Medicare Part A or Part B.
Part D plans rely on a tiered approach when presenting their formulary. Every tier has specific drugs, with each one having a copayment that rises with the tier level. Hence, the copay for Tier 3 Drugs is higher than the copay for Tier 1 Drugs. The formularies of Medicare Part D carriers are subject to change at any time. Typically you will receive a notice from your carrier and it will be available online.
If you have a Prescription Drug Plan (Part D) or Medicare Advantage Plan that includes prescription drug coverage, you have the right to several actions to get your drugs covered:
Get "coverage determination" – a handwritten description of your plan and your benefits. This also includes how drugs are covered, the amount for your drugs, and the minimum requirements for the coverage (such as drugs that necessitate the plan's approval, and requirements for policy exemptions).
Request for exemptions for drugs not covered by your policy's formulary.
Request for exemptions to waiver plan coverage stipulations such as prior approval
Request for a reduced copayment for expensive drugs, if you or your clinician deduces that you may not be administered a low-cost drug for the same ailment